Warren County remained in the red zone of the Harvard Global Health Institute's risk assessment dashboard Sunday, the most recent day for which statistics are available.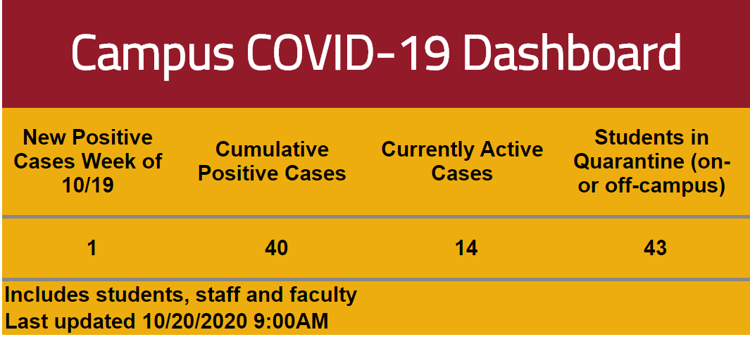 The county now has had 1,158 cases of the virus since the pandemic began, according to the Iowa Department of Public Health web site on Tuesday. The site says that 939 people have recovered from the virus over the same period of time. It also says that 7 percent of those being tested for the virus are testing positive.
There are currently 71 counties in the red zone on the dashboard and 26 on orange. Two counties are in the yellow phase. The county is now averaging 13 cases of the virus per day and 25.3 cases per 100,000 people.
Simpson College added one new case of the virus Tuesday, according to the Simpsonian, the college's student newspaper. There are currently 14 active cases on campus, with 43 students quarantining on or off campus. There have been 40 positive cases of the virus on campus since school began.