"Roll with it" is the theme for this year's Martensdale-St. Marys prom, but it might as well be the theme for many of the traditional spring activities being planned by Warren County schools this year.
That, or the words "subject to change."
"I've erased the word normal from my vocabulary," said M-St. M's high school principal Josh Moser. "No matter what we try to do to get things back to the way they were, they're just not going to be that way."
Last year, most county schools cancelled proms and graduations were held later in the summer, if at all. This year, all the schools are planning proms and graduations — subject to changes driven by COVID.
CARLISLE
Carlisle High School Principal Andrea Hoekstra said Carlisle will hold its traditional Grand March, followed by Prom and After Prom on Saturday, May 1.
"The only thing that is really different is that we will obviously be following our COVID protocols that we already having in place," she said. Masks will be required.
This will be the first time in recent history that Prom will be held at the school.
Grand March will take place at the new Wildcat Activity Center. The dance will be in the old gym from 8-10 p.m. and After Prom will be held throughout the school.
Hoekstra said keeping all activities in the school will allow planners to have more control and keep things closely monitored.
Carlisle High School graduation is planned for Sunday, May 23, at 2 p.m. Hoekstra said specific details should be released soon.
INDIANOLA
The traditional line of parents snapping photos as their kids process into the Palace Theatre at Adventureland won't happen this year, but Indianola High School's prom will.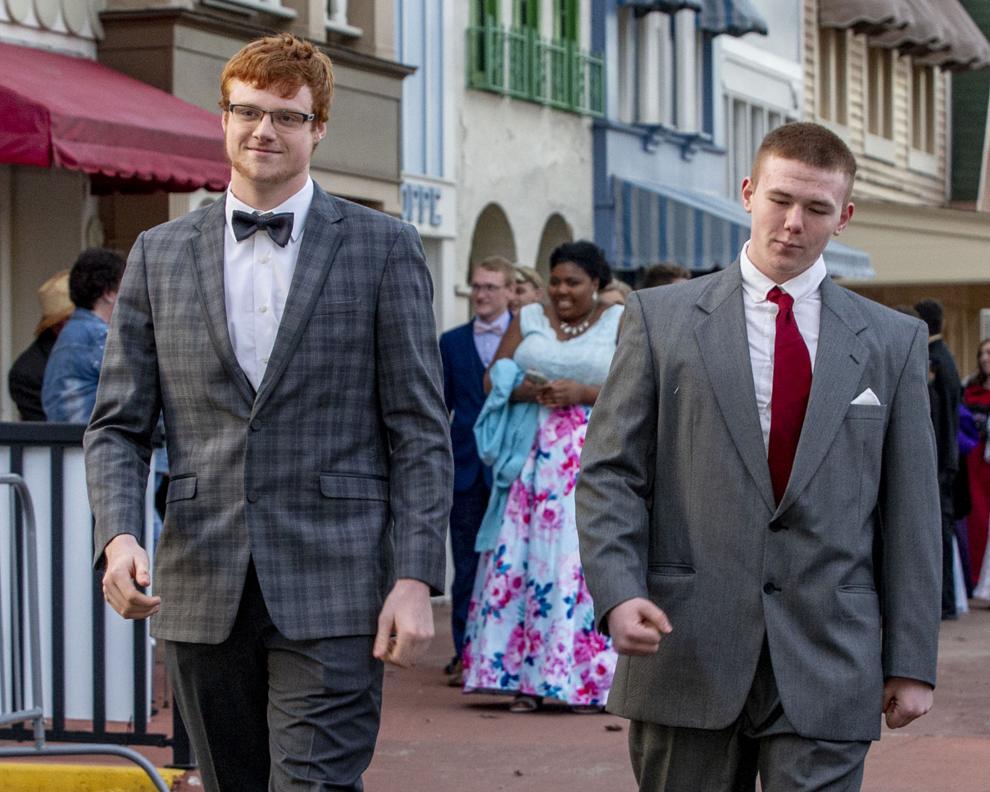 Prom, with the theme "Roaring 20s" will be held Saturday, April 17, at Adventureland Palace Theatre from 8 p.m. to 11 p.m. with doors opening at 7:30 p.m. Masks will be required
for all students/guests. The dance is closed to the public, said Jeff Siebersma, Indianola High School principal.
The grand march will move to the high school's north gym from 4:30 p.m. to 6 p.m., said Siebersma.
Students will parade across the gym floor in a lighted pathway to the center spotlight. Friends and family may take photos inside the gym from their seats or outside the building.
"In the past, this event was held at the Palace Theatre," he noted, "but moved this year to accommodate the public due to COVID."
Students aren't required to attend the event, said Siebersma, but those who want to may come and go at any time. This event is free to the public and masks are required. Family/friends will enter at the north gym doors and be seated in the West bleachers. Attendees will use the gates by the tennis courts and enter the gym on the north side. Signs will be posted.
Post prom will be at Blake Fieldhouse in the Indianola Middle School with doors open from 11:45 p.m. to 12:15 a.m., and the event ending at 3 a.m. Students who leave early will not be readmitted.
Indianola's graduation is set for Sunday, May 23. Click here for more information.
MARTENSDALE-ST. MARYS HIGH SCHOOL
Martensdale-St. Marys' juniors and seniors will celebrate prom on Saturday, April 24, said Moser, but will be limited to members of the districts' junior and senior classes. Even parents will have to enjoy the grand march from their couches at home.
"That is one of our more significant deviations from normal practice," said Moser.
Prom will be held at the St. Thomas Aquinas parish hall in Indianola, said Moser, beginning with a live streamed grand march, followed by dinner and the dance at the hall. Post prom will be held at the M-St. M high school, he added.
The theme of "roll with it" is both a casino-inspired theme and "kind of how we've had to live life the last year," he said. "Our kids have been able to show how resilient and adaptable they are through all this. They really did just roll with it.
"I really couldn't be prouder of them."
Graduation is set for Sunday, May 23, at 2 p.m., and will be in the high school gym, Moser said. Masks will be required, but guests will be welcome and choirs and bands will perform as usual. The event also will be live streamed, said Moser.
"Having a year of virtual learning under our belts, I think we'll be better prepared to handle that," he added.
NORWALK HIGH SCHOOL
Norwalk High School students will enjoy Prom + 2021, Night Under the Stars. The event, for Norwalk junior and seniors only, will take place Saturday, May 1, at 7:30 p.m. at the Science Center of Iowa in Des Moines. Masks are required.
An all-night After Prom is just not possible this year, said Norwalk High School principal Chris Basinger in a letter to parents and students. The Prom and After Prom committees came up with a creative way to incorporate some of the fun of After Prom into the evening, thus the event being called Prom +.
According to a news release, students will enjoy a beautifully-decorated Prom with dancing and the crowning of their king and queen, and will also be additional activities built into the evening this year. Games and activities that can be enjoyed while wearing prom attire will be available and prizes will be given away throughout the evening.  After the dance, the students will enjoy the always-popular hypnotist show and everyone in attendance will leave with fun swag bags.
Norwalk's graduation is scheduled for Saturday, May 22.
SOUTHEAST WARREN
There will be few changes to the prom and graduation at Southeast Warren school district this year, said Luann Ohnemus, district secretary.
Prom is set for Saturday, April 17, at the high school.
"The only thing really different is that we will live stream the grand march, where the kids are introduced individually," she said. Friends and family may attend the grand march in person, but they need to wear masks and social distance, she added.
The prom theme is casino night. The dance will be followed by post prom at Great Escape in Pleasant Hill.
Graduation, set for Sunday, May 16, also will be livestreamed, she said.
"We're making any of those events available through streaming so if people don't want to attend in person, they can view it," said Ohnemus. "That's pretty much how our events are going now."