The first rule to wearing a mask to prevent COVID-19 is simple, says Jodene DeVault, Warren County Public Health nurse.
Common sense.
After that, it gets more complicated.
"People just need a mask that fits securely around the nose, under the chin and around the side of the face," said DeVault. "They're not one size fits all."
In recent weeks, more businesses such as Target, Wal-Mart and Starbucks have started requiring customers to wear masks. The Greater Des Moines Partnership has joined forces with Des Moines hospitals, Polk County Public Health and others to encourage mask wearing with the hashtag #maskup DSM.
And local businesses such as Sports Page, Brick House and Chef Z's Eatery are requiring their employees to wear masks.
The Centers for Disease Control recommend that people wear masks and when around people from outside their households, especially when it's hard to maintain social distance.
But what that looks like in the real world can be harder to translate.
DeVault said people should wear a mask outside when they can't social distance — standing at least 6 feet apart. At the same time, she said people don't always realize how far 6 feet is.
"If somebody would take a tape measure to our gatherings of family and friends, they would be surprised at how far 6 foot is," she said. "You start 6 foot apart, but human nature, our tendency is to get closer and closer."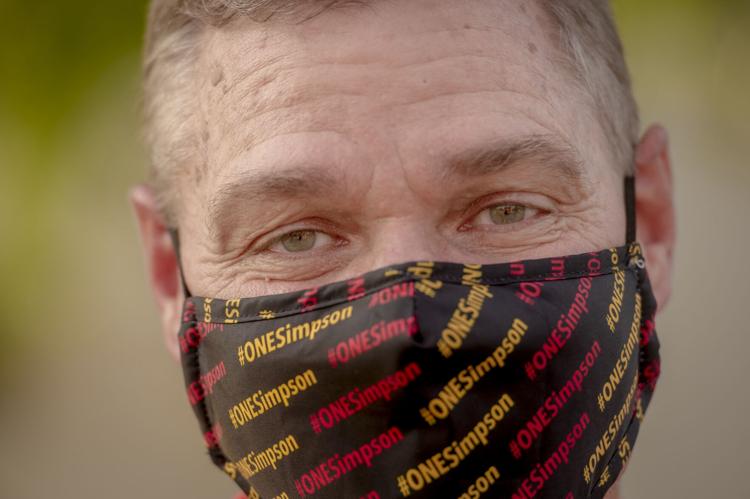 The goal is to prevent the virus from spreading via droplets of moisture passing from one person to another. Outside, the wind and atmosphere might carry the droplets away, she said, but they also might carry the droplets straight to you.
"Don't stand 2 feet apart, outside, with no mask and feel safe," she said.
One way to test whether a mask works is to put your mask on, put your hand in front of your mask, and cough, she said. "A lot of times you won't feel anything coming through that," she said.
"If I have one on, and you have one on, and we're 6 feet apart, there's some protections," she said. "Even if you talk to someone who has COVID, you might have to be quarantined, but you might not get sick and that's what we're trying to avoid."
DeVault said people also should be practical with their masks. Masks need to cover the nose completely to be effective, and while you should touch them as little as possible, the truth is, you'll sometimes touch your mask, she added.
"It's hot and you're sweating under there," she said. "Sometimes you just have to reach up and scratch your check. Just don't mess with them all the time."
And there are people who shouldn't wear masks, or times you may not want to wear one.
"If you're asthmatic and you're having trouble breathing, take your mask off. If putting the mask on causes you panic or you feel like you can't breathe, take your mask off," she said. If you do that, there's a simple solution for staying safe.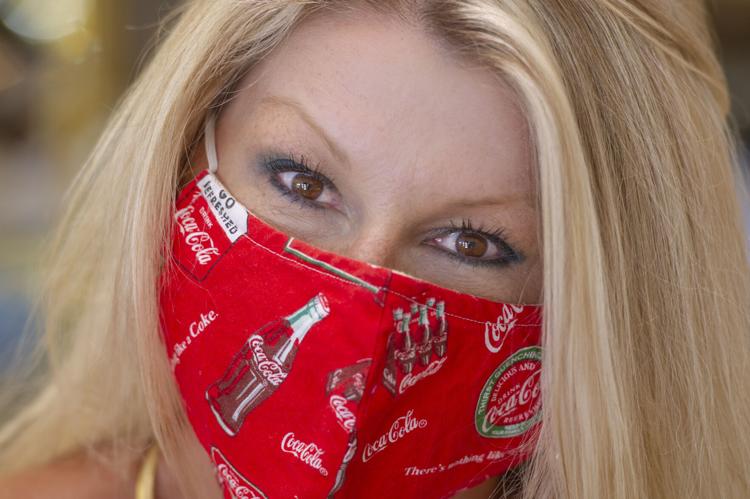 "Just don't go out in public."
People under the age of 2 should not wear masks, said DeVault, and generally speaking, people who can't remove a mask themselves if necessary, should not wear them.
DeVault said homemade masks seem to hold up well. Many makers of commercial masks recommend discarding a mask after its been washed 15 times. She recommends following directions on care and use.
Masks can be washed with other laundry, she added. She suggests being cautious about the use of bleach.
The biggest mask wearing error she sees, she said, is people who pull them down to free their nose.
"It truly should cover the nose."