Warren County has added 31 cases of COVID-19 since last Wednesday, with Indianola leading the way at 15 new cases, according to numbers from Warren County Sheriff Brian Vos Monday.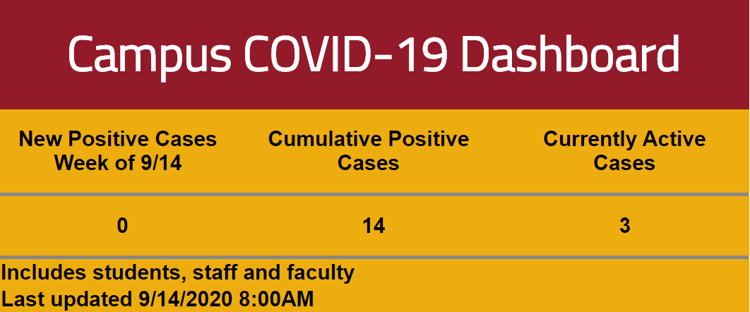 Indianola now has 224 cases in the city limits and 57 cases in the city's fire district, according to Indianola city manager Ryan Waller. Simpson College added two cases, according to the Simpsonian, the college's student newspaper. It has had 14 total cases since school started, but has just three active, according to the social media post.
Norwalk had the second most cases, with eight, new cases. Areas of Warren County outside of Norwalk, Indianola and Carlisle had seven new cases and Carlisle booked just one.
The Iowa Department of Public Health dashboard said at 6 p.m. Monday that there have been 905 cases of COVID-19 in the county since the pandemic began, with 11,422 people being tested. The site says there have been 601 people recover from the illness and six county residents have died.
The Harvard Global Health Institute to put Warren County smack in the center of its dashboard, at number 50 in the state with an average of 7.6 positive cases per day over a rolling seven-day period as of Saturday.
As of Saturday, the last day statistics were available, the dashboard has 15 Iowa counties in red, down from 25 reported as of Friday.