Two restaurants in Indianola plan to keep their patios open all winter long after they received heaters through a Des Moines Partnership grant program.
Dan Palmer, owner of the Local Vine, and Joe Ripperger, owner of Sports Page, both said people have been enjoying the heat lamps that've been in place for a little over a month now. 
The Local Vine received one heat lamp, which is enough to keep a few patrons warm outside.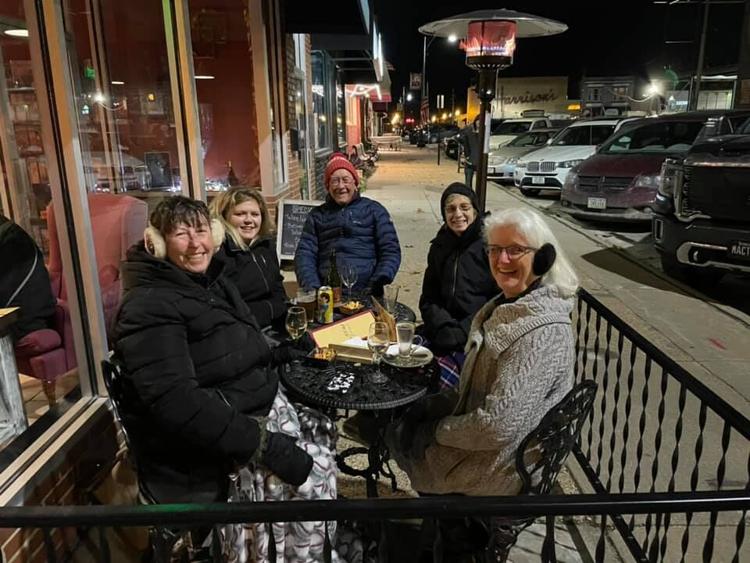 Palmer said they always keep four chairs pulled around a table outside, but are willing to accommodate more people as needed. He said he's seen groups as large as eight people outside.
"I think people are liking that they can stay outside through fall, and we have enough nice days here and there throughout the winter, so we'll keep it going," Palmer said. "We will offer full-service outside."
The Local Vine has indoor dining and drinking options as usual, too. The Local Vine is located at 126 W. Ashland in Indianola and is open 11 a.m. through 10 p.m. Wednesday through Saturday. 
The Sports Page also received some heat lamps in order to keep its patio on the east side of the parking lot open longer this year. A few were placed at The Brick House patio, in October, but Ripperger said it will likely be closing within the week. 
He said Brick House, which rents parking spaces on the Square from the city of Indianola, is paying to keep the patio open by the day. At some point it'll be cold enough from a business standpoint it will make more sense to close the patio and move the lamps over to Sports Page. 
The patio at Sports Page will be open all winter, Ripperger said. There are seven tables outside and enough space for about 30 people to be seated outside.
He said people have been enjoying the heat lamps and really using them this fall.
Ripperger said the Des Moines Partnership grant program "Extend the Season", which is where the lamps came from, was "awesome."
"We can use these heaters forever now to open up early in the spring," Ripperger said.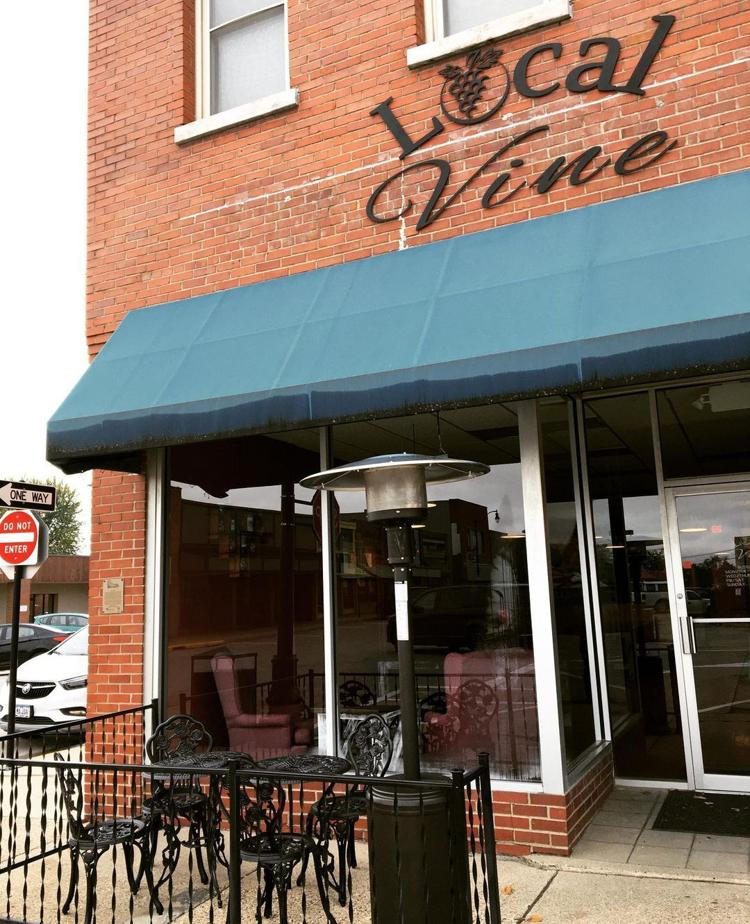 The Des Moines Partnership gave lamps to more than 50 restaurants in the Des Moines metro area. La Casa also received heat lamps, but their patio has closed for the year.
According to a news release, the purpose of the "Extend the Season" program was to allow patrons to continue dining at local restaurants while feeling safe during the COVID-19 pandemic.
"As we enter into the fall and approach winter, it is important for our mental health to get outside and important for our community's health to continue to support local businesses in a safe manner," said Meg Schneider, Senior Vice President of Business Resources and Community Development at the Greater Des Moines Partnership in the news release. "We encourage local restaurants to provide cold weather-friendly outdoor options when possible and residents to 'BYOB,' or 'bring your own blanket,' to enjoy outdoor seating."
The grant program was made possible by: Principal Foundation, EMC Insurance Companies, American Equity Life Insurance Company, Delta Dental of Iowa, Meredith Corporation, Nationwide, Wellmark Blue Cross Blue Shield of Iowa, Wells Fargo Foundation, Farmers Mutual Hail Insurance Company of Iowa, Federal Home Loan Bank of Des Moines, Fidelity & Guaranty Life, IMT Insurance, Bankers Trust, Kemin Industries, Inc., NCMIC Group, Inc., Veridian Credit Union, Global Atlantic Financial Group, GuideOne Insurance, Merchants Bonding Company Foundation, Ruan Transportation Management Systems and Community Choice Credit Union.