More than 110 members of the Simpson College faculty became students this week, all in a rush to prepare to help their actual students through a transition to online learning that kicks off Monday.
"This is really putting existing content online," explained Amy Gieseke, dean of continuing, graduate and online programs at Simpson. "There is a difference between that and trying to have an online class."
Creating a true online class is a labor-intensive process that takes months, she said.
"You would kind of back design it from what your objectives are," she said. "You start with what am I trying to achieve? How do I achieve that in an online form?"
But while the college already offers 70 to 80 classes completely online, Gieseke couldn't count how many will be going online next week.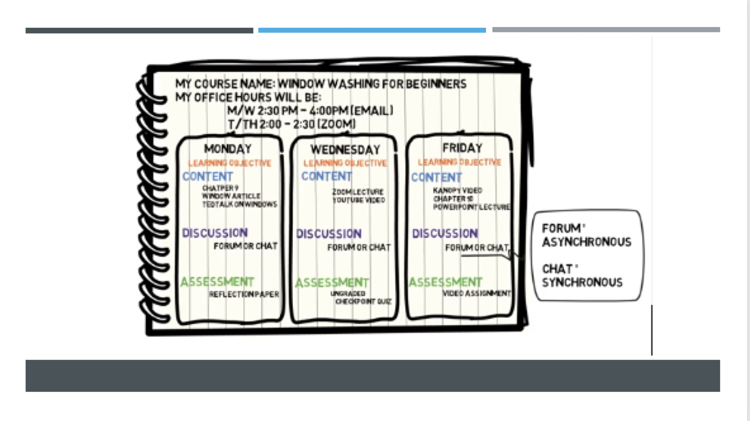 And the faculty didn't have the luxury of months to plan the transition. They had days.
The COVID-19 pandemic began to heat up just as Simpson students headed off to spring break March 16. As the pandemic quickly spread, college officials soon decided to convert to online instruction for the rest of the semester. They extended the break an extra week for students, giving faculty a few extra days to work through the transition.
Professors started Monday with a series of meetings in which faculty gathered by department — the humanities, the natural sciences, the arts — to go over skills that some already had covered in an eight-week tutorial on teaching online, but that everyone would now be using all day, every day.
They used the same technology to learn this week that they'll use to teach next week — Zoom meeting rooms combined with Moodle, a learning management system, and Panapto, a storage area for recording and classroom materials.
"It seems somewhat new, and some of it is," said John Walker, an assistant professor of management and entrepreneurship. But instructors are already familiar with much of what was offered. This week's sessions allowed them to hone their skills and to refresh themselves on some basics of online teaching.
It included things as simple as remembering to turn on the Zoom function in their Moodle syllabus to deciding how to caption videos and to organize small group projects within the Zoom classroom.
And even more difficult, ensuring that students are mastering the material while still capturing the full breadth of the "Simpson experience."
Be consistent, advised Kate Lerseth, director of faculty development at the college. And be visible.
"The more complete you can be in your instructions, the less anxiety your students will have," she told faculty. "Our students are used to face-to-face interactions. The more they can see your face, the more they can hear your voice, the easier this transition will be."
But even talking online should be different from in-person lectures, she added, reminding professors to speak clearly and slowly to work best with the varying quality of Internet connections that students might encounter.
At the same time, you can't be there too much, she added. Videos of lecture should run only about 10 to 12 minutes, she said, encouraging professors to seek out other tools, including videos from other sources, to break up the class.
Staff from Dunn Library are helping research options for media that faculty can use in their online classes and resources they can use for science labs and other projects that usually happen face to face.
Faculty are having to rethink even the basics of their courses, including whether students will meet all together through web conferencing (synchronous) or will come online only when they want to listen to lectures and cover material (asynchronous), while possibly holding smaller group discussions and projects.
While classes that meet all together may be more comfortable for students, it may not be possible when they're going to class from home, said Lerseth. "They may not have reliable internet or may be sharing a computer with other family members," she reminded the faculty.
Those details, though, aren't what really matters, said Manda Gibson, instruction designer at the college, in one division meeting.
"It's you, it's your personality, it's the way you teach," she said. "It's how you bring across your content even more than your actual content."
And the faculty won't be alone as they navigate that challenge. The college has created a peer group of more than 30 instructors with expertise in some of the various skills everyone will need.
While the run up to the online classes has been quick, organizers hope that the lessons everyone learns will stick around, for both students and faculty.
For students, Walker said, the experience will help students develop work place skills; critical thinking, problem solving, managing technology.
"They will be more prepared for today's work environment just going through this journey," he said.
As for faculty, this year's online lessons could be the foundation of long-term changes in how they teach.
"We'll never lose that face-to-face contact," said Lerseth, but she said she could see more online options next year, such as professors posting lectures online and students coming to lecture halls for class discussions.
"We're always looking for ways to add to the options for students on campus," she said. "I don't think next year Simpson will be all online. I do think it will open up some doors."