Warren County is at the bottom of the list — the list of COVID-19 positivity rates in the state.
Warren County is reporting a COVID-19 positivity rate of just 2.5 percent according to the Iowa Department of Public Health web site, with five new cases between 6 p.m. Thursday and 6 p.m. Friday.
The county has had 951 cases since the pandemic began. The public health web site said 88 Warren County residents were tested between 6 p.m. Thursday and 6 p.m. Friday. It also said 711 Warren County residents have recovered from the virus.
Warren County Sheriff Brian Vos said Friday that the county has gained 19 cases since his last report on Sept. 19.
Of those, eight were in Norwalk and six were in Indianola. Carlisle gained one case and areas outside of Indianola, Norwalk and Carlisle gained four new cases. Indianola city manager Ryan Waller reported that Indianola has had 232 cases of COVID-19 since the pandemic started and 63 in the city's fire district.
Simpson College also gained a case and now has two active cases with four students in quarantine, according to the Simpsonian, the college student newspaper's, social media post. The college has had 16 positive tests since school began.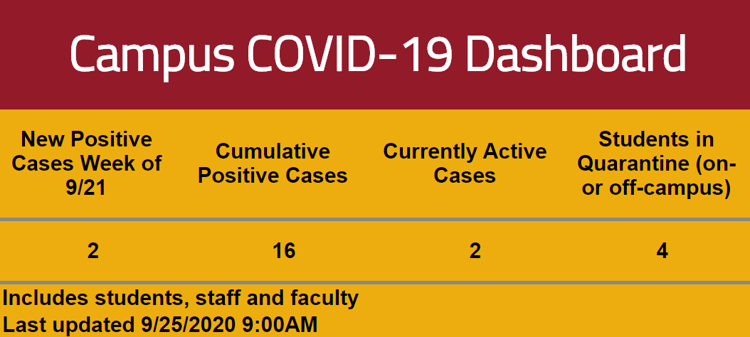 Warren County continues to be ranked in the yellow range of the Harvard Global Health Research risk assessment dashboard as of Wednesday, the most recent day statistics were available. The county is one of just nine counties are in the yellow range, averaging 4.3 cases per day over a rolling seven-day period. The county has had 8.3 cases per 100,000 people.
There are 46 counties in the red phase and 44 in the orange. No counties are in green.