Indianola baseball and softball will take the field this summer, but things will look very different, said Lee Nelson, Indianola activities director.
Governor Kim Reynolds authorized the resumption of high school activities effective June 1, including baseball and softball, followed in short order by the boards of the Iowa High School Athletic Association and the Iowa High School Girls Athletic Union voting to start practices June 1.
Games are slated to start June 15 with fans in attendance. Both organizations currently plan to conduct their state tournaments at their previously announced venues, with IGHSAU softball at Harlan Rogers Sports Complex in Fort Dodge and IHSAA baseball at Principal Park in Des Moines.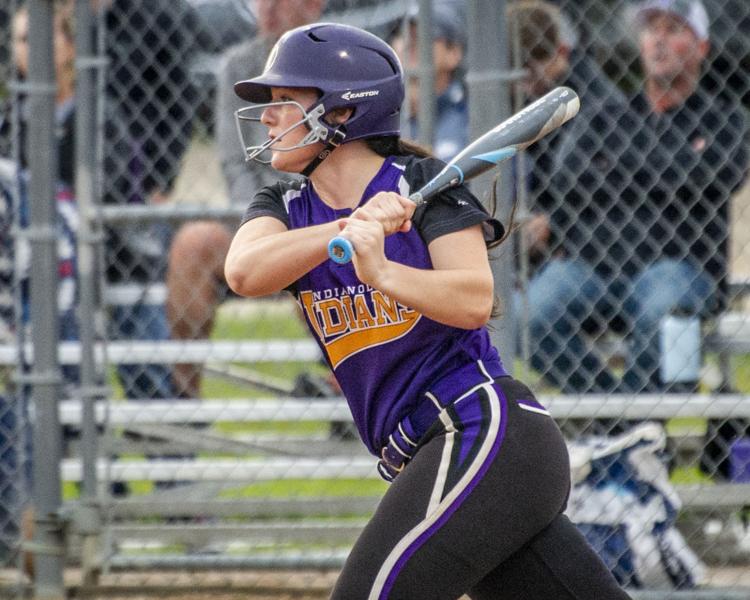 "We're obviously really excited," said Nelson. "The last few weeks, you hear all the speculation and one day you feel pretty confident or optimistic that something good is going to happen, then the next you would hear something the opposite. It became important to block out the noise because no one actually knew."
Direction from the Iowa Department of Education says players cannot be in dugouts during practices and players' gear should be lined up against the fence, at least six feet apart. There will be no spitting of sunflower seed shells and players and coaches should check their temperatures before attending practices. Parents will not be allowed at practices.
Dugouts can be used during games, which will begin June 15, say the guidelines. Players must use their own gloves, helmets and bats and bring their own water or beverage to use during the games. The use of bleachers should be limited, said the guidelines. Fans should bring their own chairs or stand and practice social distancing between household units and "accept personal responsibility for public health guidelines."
Indianola softball coach Stacey Evans said she had reviewed the guidelines from the state and thought they were doable, but with questions remaining — particularly about game schedules.
"It's really up to those athletic directors to go back to the schedule," she said. Guidelines call for the season to end by July 3 so postseason play can begin July 6. That could force teams to try to squeeze as many as eight or nine games into a week.
"That's a lot of stress on them," she said. "I want to make sure we resume to activity and keep athletes healthy."
Indianola baseball coach Casey Aldridge shared her concerns, particularly for pitchers and catchers.
"We're behind," he said. Players had started some throwing in February, but pitchers had not yet stepped on a mound before practices were shut down in March. Coaches have used Zoom or email to recommend workouts to players, but it's not the same as in-person practices, he said.
The biggest questions, Nelson said, may not be what happens on the field, but what happens around it, including whether to charge for admission, whether to have concessions or have bathrooms open.
Nelson said developing a schedule for the season will be a top priority.
More specific guidance from the IHSAA and IGHSAU is expected early next week, according to an email from Chris Cuellar, communications director for the IHSAA Wednesday.
Tyce Johnson, a senior, said he has been working out at home, with little else to fill time during the quarantine. He said he's excited to get back on the field with his teammates.
"Words can't describe how excited I am about this," said Johnson. "It's a big thing. I've been playing with these guys for eight years now, I'm looking forward to ending it with them this summer and having a good time."
Aldridge said he too was excited. "I thought it was going to be tough for us to play," he admitted. "I'm thrilled for our seniors and for our program to get back out there."
Evans said she was saddened for spring athletes who missed their seasons. Hearing that summer sports could resume was exciting, she said.
"I was just ecstatic for every player across the state," she said. When the season shut down, she said, she had three seniors on the team while 12 seniors were on the baseball team. Those numbers could change now, said Evans.
"We may get some kids who missed out on a spring sport who are just hungry for some additional activity," she said.
For softball player Kassie Baker, the return is a welcome way to end her high school career. Her track season was cancelled, but she said she and her teammates had confidence in softball.
"We all kept our heads up," she said. "We were planning on it, and we were expecting it. I'm just glad we get to play and get a chance to go to State."