Death isn't the only thing people have had to grieve over the weeks since the COVID-19 pandemic knocked out all semblance of normal life.
For some, it's been the loss of a planned graduation. For others, it's the loss of an anticipated trip, RAGBRAI or another festivity.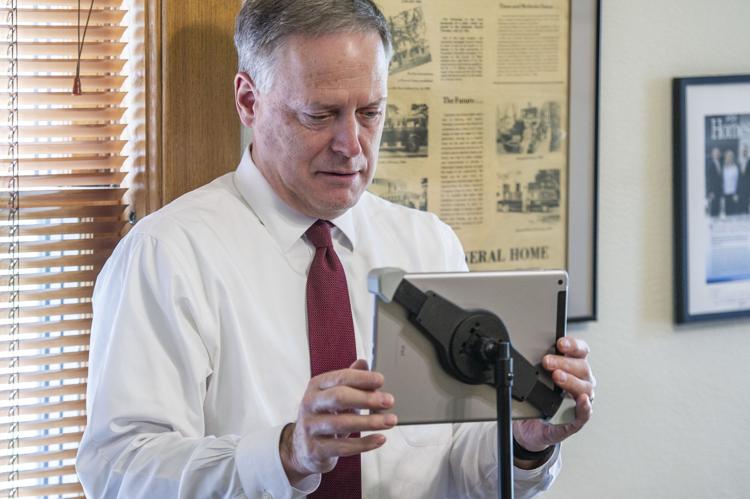 And many who are suffering from that kind of grief, don't recognize it, say a group of Indianola ministers. They gathered last week to create a digital devotional that aims to help people through that process — even those who didn't realize they have suffered a loss.
Some grief is the traditional sorrow at losing a loved one, said the Rev. Dave Endriss of Trinity United Presbyterian Church, who helped organize the effort.
"Some it's because of the loss of income or loss of job. A lot of people are just grieving. I was Zooming last night with our leadership team. And one of them was in tears because he hasn't hugged his grandkids. That's a major grief for many people."
But many don't realize the loss they've suffered, or that they're grieving.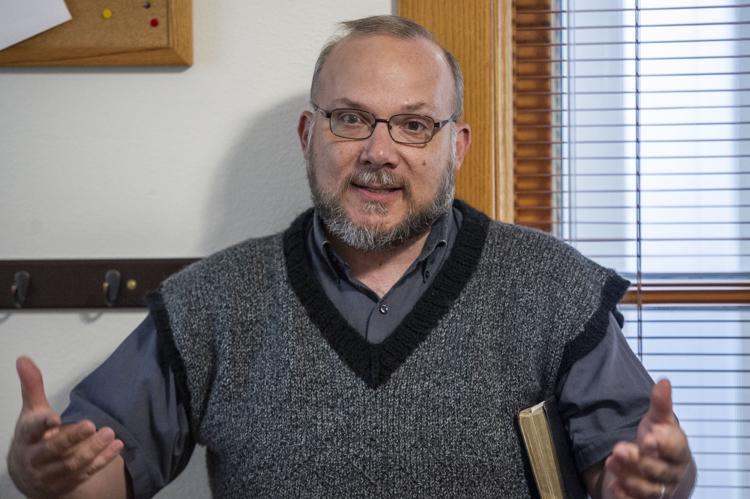 "People want to say 'it's affected everybody else, but not me,'" said Rev. John Jakes of Calvary Baptist Church. "They'll say it's affected my church, it's affected my job, it's affected what stores are open, but it hasn't affected me.
"'But you just mentioned things that all touch you,'" he said. "Those are the individuals who are really on my heart."
So Jakes and Endriss joined Ed Grant of Indianola Thrive Church, Tom Vanderbilt of Mount Calvary Lutheran Church and Jeff Peterson of Overton Funeral Home Thursday to record the 20-minute devotional. which takes on three "flashpoints" in the grieving process, explained Jakes.
It starts with grief itself, then turns to "the part where folks are like 'I don't like this, can't it be like it used to be?' and the folks who are ready to turn the corner. Those who are ready to begin to think forward, not just back," he said. And while the absolutely lock down that marked the early stage of the pandemic may be drawing to a close, the grief that has resulted from the disease isn't that far along for everyone.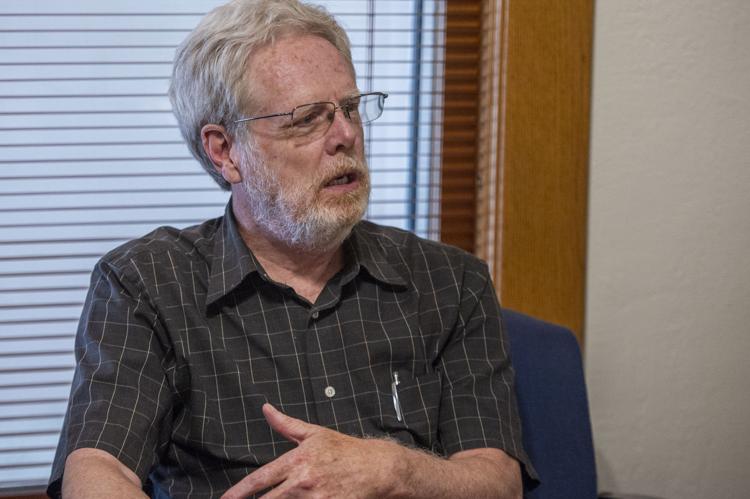 "People are not over," he said, snapping his fingers. "They're in the process."
Peterson himself opens the video, talking about the challenges of grieving in a time when funerals have been limited to 10 people. Peterson assured those watching that even those who grieved under those restrictions were not alone.
"Please know that all funeral homes, all churches, want you to be able to mourn, to grief, but hopefully this piece will give you some ideas, some thoughts, and know that you are not grieving alone," he said.
Grant continued with the theme, reminding watchers that even when they are physically alone, they are not spiritually abandoned.
"God invites us into relationship with him so that we can grieve when we go through loss," he noted, reminding listeners of Psalm 23. "When I walk through the valley of the shadow of death, I fear no evil, because you are with me."
Endriss took on denial, turning to the Bible's book of Exodus, which telling the story of the Israelites who Moses freed from slavery in Egypt and led into the desert.
"In Exodus we read that they got hungry and began to complain," he said. "They wanted to go back to Egypt because there they could eat as much bread as they wanted."
Endriss admitted that he felt denial himself.
"Oh, it couldn't be that bad," he said. "Things will get back to normal. But as the virus continued to spread, I began to realize that there would be no going back. Things were forever changed."
There is good news, Endriss noted, returning to the story of the Israelites. "Even when they were disobedient, God was with them. God's presence was with them. God is also with us, in our desert.
Vanderbilt and Jakes took on the final stage of grieving — hope.
"We look forward to the promise that it will not always be this way," said Vanderbilt. "Jesus Christ is coming back to fix all the things that are wrong with this world. And so we rejoice."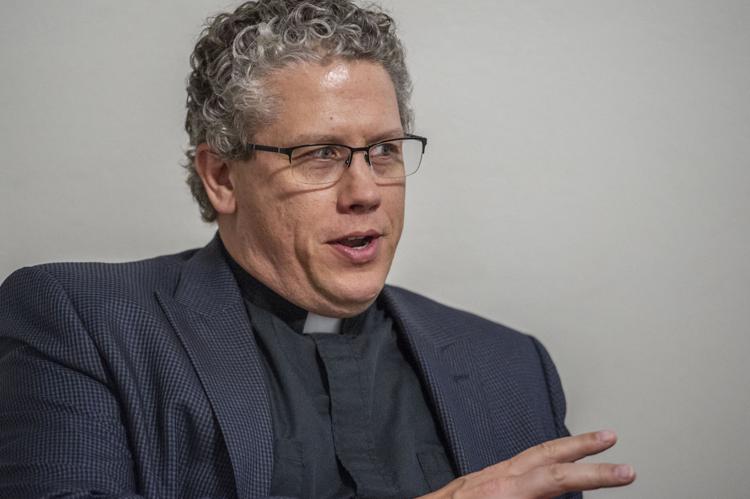 Jakes turned to the Psalms.
"When we're walking through valleys or we're struggling, we're tempted to only look backwards," he said. He encouraged people not to look at the past, but to look at the future.
"Let me encourage you," he said. "Instead of saying 'I will hope when,' say 'I do hope when,'"
"I do hope when I see neighbor reaching out to neighbor, even if the windows have to be closed. I do hope when the whole community rallies around graduates. I do hope when I see people being the hands and feet of Jesus."
People grieve many transitions in life, he said after the recording was over, whether it's a death, or a change in their lives such as getting married.
"You grieve even in times of great joy," he said. "The whole reason we have bachelor parties and bachelorette parties is to give you a place to say bye-bye single me. It gives you an outlet."
For many, the circumstances of the pandemic didn't allow for that outlet. Endriss said he hopes the devotional — while itself digital and distant — helps people begin to work through their grief.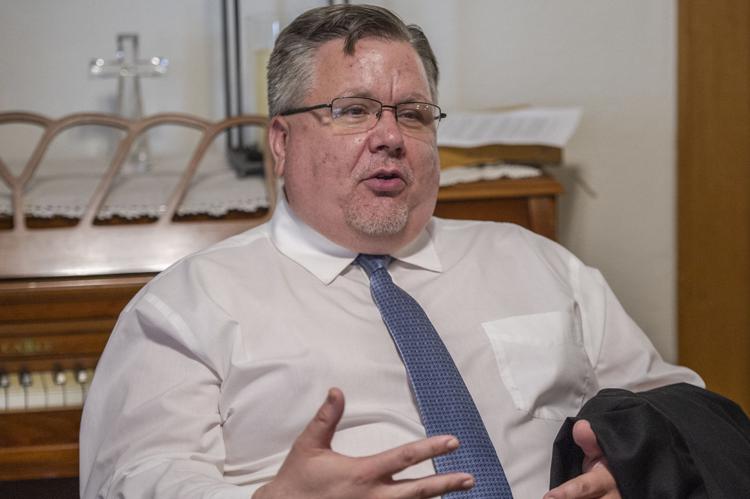 "It's an attempt to provide some kind of grieving community so we can begin to cope," he said. "People are stuck in the grief process because they haven't had the opportunity to work it out in community. Then everything gets bogged down because they aren't given the opportunity to grieve in ways that are healthy."
That can up in bad ways later, added Grant.
"It doesn't just go away," he said. "You can't just make it disappear. It comes out somewhere else. I'm hoping to give people a prayerful place to start dealing with this."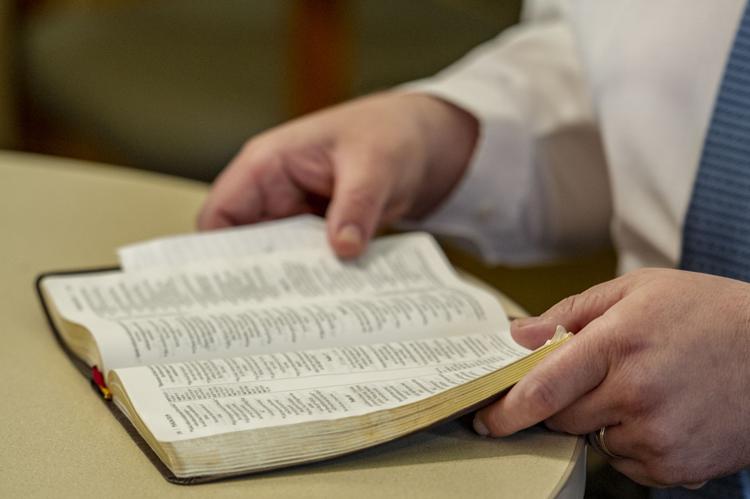 The devotional is available here, or on the Overton web site, or through the various churches that are part of the Indianola Ministerial Association.