A pandemic can't cancel Memorial Day.
It can change it.
Indianola's American Legion Post 165 will hold an abbreviated Memorial Day ceremony on the west side of the IOOF Cemetery on Hwy. 65-69 on Monday, May 25, at 11 am., said Joe Moody with the American Legion.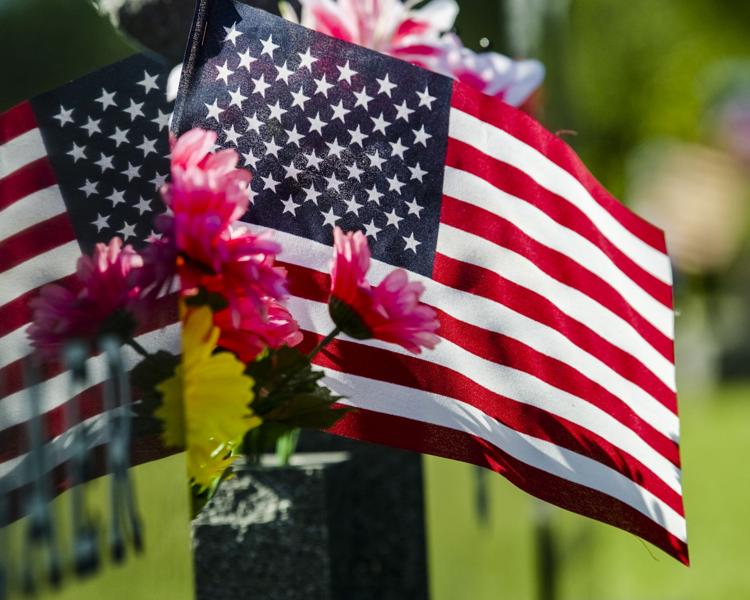 There will be a flag raising, a 21-gun salute and a playing of Taps, he said. There will not be a speaker or a parade.
About 11 members of the Post will participate and when it's over, they will march back to their cars.
They hope any spectators will stay in their own vehicles or stand next to them, staying away from others.
"We request that people who attend stay in their vehicles," Moody said. "The cemetery is big enough there's plenty of room for people to do that."
The flag raising and other activities will occur at the flag pole on the west side of Hwy. 65-69, across the street from where the ceremony is traditionally held. Cars can park along the roads throughout the cemetery. Moody said he will distribute a hand-out on the meaning of Memorial Day after the event. Moody said Legion members thought it was important to recognize the holiday, regardless of whether anyone attends.
"If you look at Memorial Day it's to honor those who have served in the armed services and given their lives," he added. "Memorial Day probably means more to us than to some other people."
Memorial Day had its roots with a group of Confederate women who started honoring the fallen in April of 1868. General John A. Logan, the commander-in-chief of the Union Veterans' group known as the Grand Army of the Republic, was moved by their efforts and decreed that May 30 should be a nationwide day of commemoration for the more than 620,000 soldiers killed in the Civil War.
In the first year more than 5,000 people attended a ceremony at Arlington National Cemetery, and for the next 50 years, the nation honored those killed in the Civil War. But when the United States entered World War I, the tradition was expanded to recognize those who died in all of America's wars.
In 1971, during the Vietnam War, President Lyndon Johnson signed legislation making the last Monday in May Memorial Day and a federal holiday.
Other traditions will continue, said Moody, with Legion members placing close to 500 small American flags on the graves of veterans at the IOOF cemetery over this weekend. The day before Memorial Day, they will work with the Boy Scouts to put up large flags that traditionally line Hwy. 65-69 along the cemetery for the holiday.
Moody said the service will be held regardless of whether people come because of its importance to those who have served.
"It's not that important to us that people come," he said. "It's important to us that we do it.
"It's hard to explain what a person who served in the military and especially overseas and especially in a war time," continued Moody, who served in Vietnam. "It's a feeling that I can't describe. This is something we feel like we need to do."