The smell of cedar permeates the James I and Geraldine A Middleswart Lodge. The view to the west sprawls in front of the lodge, with prairie grasses stretching to the road and trees that soon will be a riot of fall color.
Soon, it will be a beautiful setting for weddings, parties and family reunions, as well as a spacious home for educational events offered by the Warren County Conservation Board.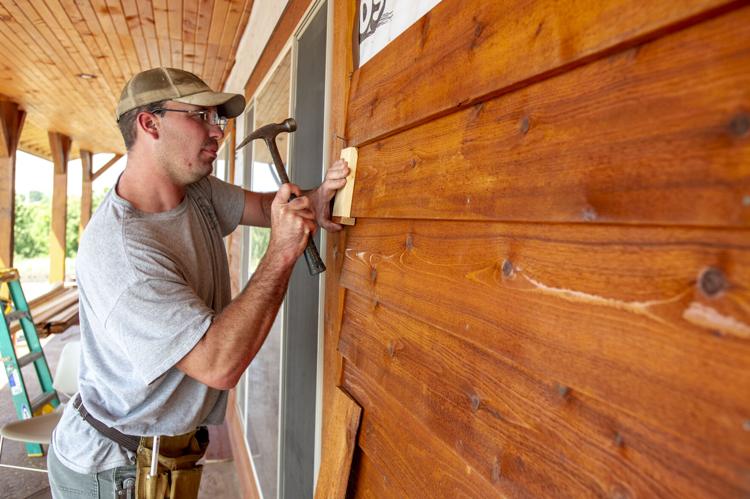 But with pandemic restrictions continuing that won't happen until the first of the year. In the meantime, a small group of family and Conservation board members and staff will dedicate the new lodge Friday.
On the one hand, said Jim Priebe, conservation director, he is sad that just three staff members, one member of the Warren County Board of Supervisors, one member of the Conservation board and donor Phyllis Geyer and her family will be there.
On the other, he wanted to be part of the end of the project. Priebe's last day as director will be Friday, Oct. 2.
"The dedication on Friday is kind of a selfish thing," he said. "I wanted to be here in an official capacity when they cut the ribbon.
"This is my last project, and I'm really, really proud of it," he said. "I'm proud of the staff, amazed by Phyllis' generosity and the trust she put in us to get this done. I want to be here when Phyllis cuts the ribbon. I want to be the conservation director one more time."
The project began when Phyllis Geyer, now of Wheaton, Illinois, told her sister, Irene Case, that was she was interested in supporting a project in Warren County.
She and her husband, Bob, now deceased had long supported conservation projects, including in Door County and the conservation commission in DuPage County, Illinois, where they live. But they had not done a project in Warren County.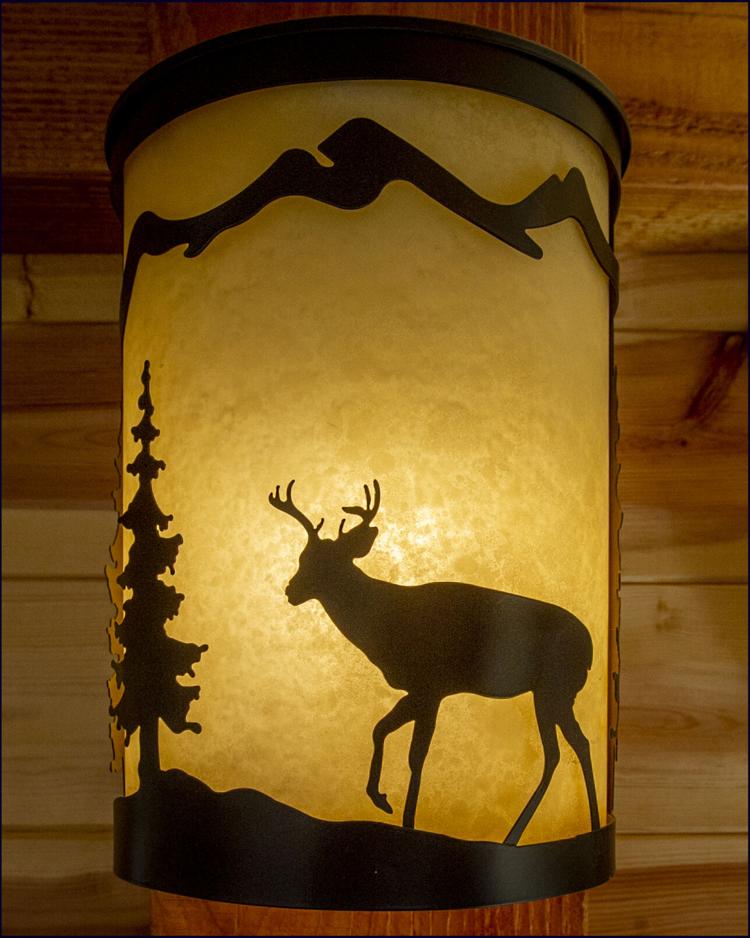 Geyer wanted a project that would honor her parents, James and Geraldine Middleswart of Indianola, and their dedication to conservation, she said.
"My roots are farming and conservation and my dad was so active at the very beginning in conservation and doing all the things you should be doing to save the land," she said. James Middleswart served almost 10 years in the Iowa House, including chairing the House Natural Resources Committee for about four of those years.
"I didn't even have in my mind what it might be," she said. But Irene was friends with Priebe, and he had some ideas. First, he suggested a shelter at Leicester Pond that could be used for day camps and school field trips.
Phyllis liked the idea, but she wanted something more.
"We came back and showed her something very similar to this, but it was not even in the same ballpark as far as a donation," said Priebe. "And Phyllis said build it. I was blown away."
"I knew they wanted something bigger," said Geyer. "So I said, if we're going to do it, let's do it right."
The group decided to locate the lodge at the top of a hill that's part of 77 acres the county had been leasing from Blair Lawson of Indianola, just north of where both Jim Middleswart and Phyllis herself were born.
The county purchased seven acres from Lawson and secured an easement from the new lodge down to the road. They dug the footings for the building in July of 2019 and started pouring the concrete floors and putting up the walls of knotty pine, with conservation employees doing everything except for the framing, roofing, the concrete floor and the electrical work. Dave Youngblut, operations manager, led the effort, said Priebe, with help from the rest of the staff.
"They're all exceptionally talented," said Priebe.
The staff created a mantle over the fireplace and trimmed the doors in windows with red cedar, cut from the northern part of the county and milled by Brian Hommer of New Virginia.
Warren County Conservation dedicates Middleswart Lodge
Phyllis kept an eye on the project, visiting occasionally and seeing pictures of the progress.
"I was up there when they were starting to build it," she said. "I've seen it two or three different seasons, it seems like a really nice setting and a really nice view.
"Jim's been really good about sending me pictures of what the status is," she continued. "He showed me the running water the other day."
The great room of the lodge measures 60x40. There's also a full kitchen, two bathrooms and two spacious storage rooms that could also be used as dressing rooms. The full lodge is a little over 5,300 square feet.
Most of the design was the inspiration of the Conservation staff, Geyer said
"I would take no credit," she said. Not only does she not want credit for design of the project, she also was wary of putting her name on it. But after a while, she thought better of that.
"Sometimes if you do at least say you were involved, it may give other people a little umph to give money to a cause," she said. "I'm just in awe of what they've done."
The total project ended up costing a little over $280,000, with Geyer providing much of the money, said Priebe. But the project isn't really about her, she added.
"Our family is close," she said. "I want it to be about my mom and dad, in honor of them for their vision and to leave a legacy. I wanted to do it in honor of our whole family."
Priebe hopes that soon there will be a large celebration of the new Lodge open to the entire community. But in the meantime, he said, Friday's event will be livestreamed on Facebook at https://www.facebook.com/WarrenCountyConservation or the Independent Advocate.