Simpson College gained one additional case of COVID-19, according to a social media post from the Simpsonian, the college student newspaper, moving to a total of 12 cases since school started, but hanging tight at just four active cases on campus.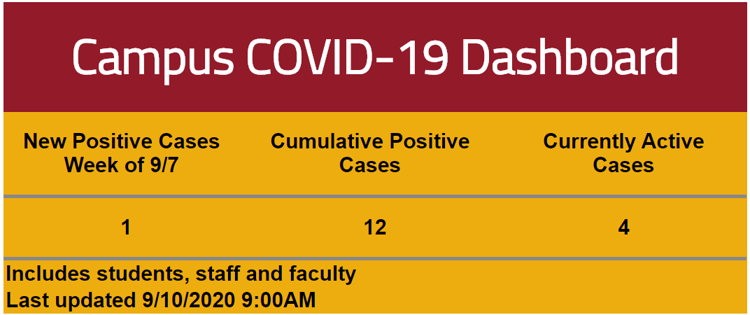 Warren County now has a total of 878 cases since the pandemic began, according to the Iowa Department of Public Health, with 588 people having recovered from the virus and 11,053 having been tested. The dashboard also said that six people in the county have died of the virus since it began.
Officials did not report any community-specific cases on Thursday.
The Harvard Global Health Institute continued to list Warren County in the orange phase. Currently, the dashboard has 22 Iowa counties in red, 46 in orange and 21 in yellow.
The county is averaging about 10.6 positive cases per day, according to the dashboard.