Ian and Caitlin Zimmerman are supposed to be in Southeast Asia right now, with a month left before wrapping up a year-long trip around the world.
Instead, Wednesday, they were on Cole and Pam Zimmerman's deck in Indianola, providing a Facebook Live recap of their trip.
"Quick recap — they left last May for an around-the-world trip that was planned to last one year," explained Pam Zimmerman, Ian's mom, during the presentation. "However, their trip was cut short by two months because of coronavirus."
The couple was in Thailand just as the virus began to take hold in Wuhan, China, wrote Ian in a blog post on doshobos.com, where followers could watch the couple's travels. "It didn't really cross our minds and honestly, we didn't see or hear much about it."
They moved on to Laos, where no cases had been reported, and then to Vietnam, where they met a friend in Hanoi.
"We spent about four days in Hanoi before making our way to Sapa, and that's when we noticed the incredible lack of tourists," he continued. "Bars, restaurants, and hiking trails were completely empty."
But still, reality hadn't quite sunk in. The trio made their way to Cat Ba Island in northern Vietnam, but when they got to the boat they would take, men were shouting and throwing up X signs.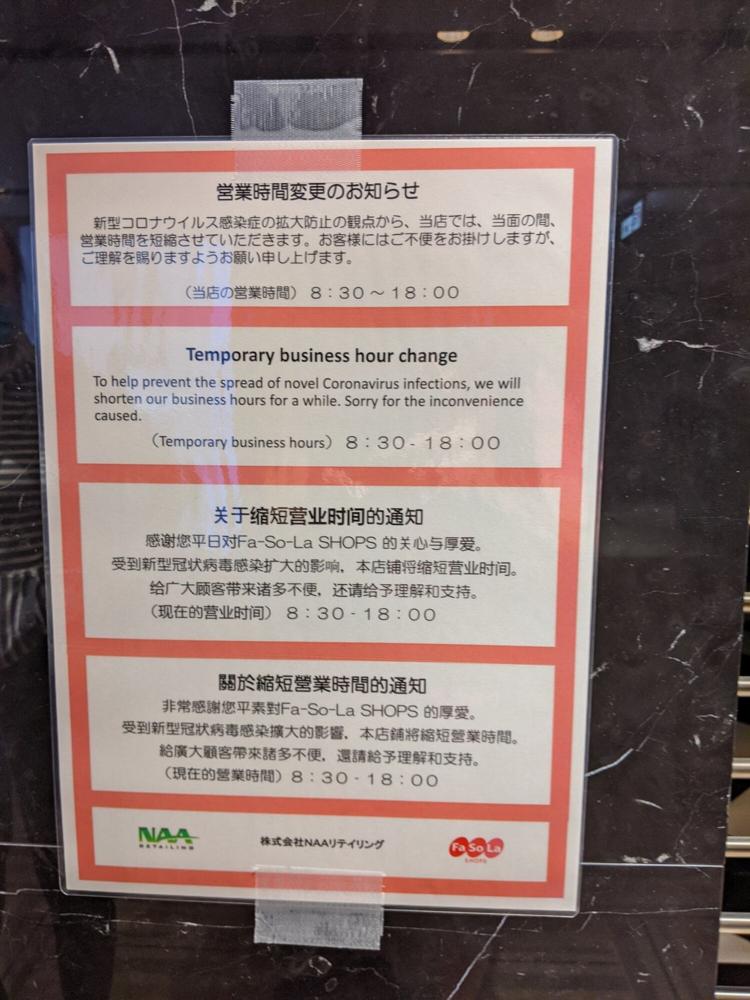 "Weird, but we were used to weird," said Ian. They made their way to a travel agency where they learned that no one was allowed on Cat Ba Island due to the virus.
When they returned to a hotel in Hanoi, they had to answer questions and use hand sanitizer before going in or out. One night, they saw people in hazmat suits escorting people out of the hotel — into an ambulance and a military truck.
"That's when we made the difficult, but necessary, decision that we should probably get out of there as soon as possible because who knows how long we might be stuck somewhere if we stayed," Ian wrote.
After considering going to Australia, Bali, Vietnam or even Hawaii, they decided to come home. Both were suffering some chest congestion, but when they went to a Vietnamese medical facility for testing, a nurse told them that since they didn't have fevers, they were fine.
"We walked out of the hospital and decided to book a flight as soon as possible," Ian wrote. That night they were on a flight leaving Hanoi. Twenty-six hours and stops in Tokyo and Chicago later, they were back in Des Moines.
But not done travelling. Caitlin's family left a car for them full of gas and supplies at the Des Moines airport and they drove to stay with a friend who had been travelling with them in Vietnam and had returned to Omaha. The three self- quarantined there for two weeks.
Wednesday, one of those watching the Facebook Live video feed asked what the most humbling moment of the trip was for the couple.
"Coming home," said Caitlin. "It was a very quick thing. It changed in a matter of days. We had all these plans and we were going about life as if nothing was different. It all started changing very fast."
And when they got home, it was to a much different environment, said Ian.
"We came home to some pretty weird circumstances," said Ian. For now, they are staying with Caitlin's parents. They've been reunited with their dog, Mika. And they're looking for jobs.
"I don't think we're done traveling or going places," said Ian. "It's incredible how many things we got to see, but there's still so much more to go see."
Ian has never been to Italy. Caitlin would like more time in Australia or Thailand. But not every destination lies over an ocean.
"Before we left, getting on an airplane or driving within the US seemed like such a big lift, but doing this trip makes everything seem so much more manageable," said Ian. "We were on busses or trains for 12 or 13 hours and it wasn't that big of a deal. Now it seems silly that we can't just jump on a plane — we've never been to New Orleans or Savannah or Wyoming, all these places in the US or Canada. We still have a lot more on our plate."