Carlyn Bruck probably isn't the first teen who wanted to major in comic books. The difference is, last week she actually did.
"This is Yarrow," she said, gesturing to her intricate drawing of a masked woman in a military-style jumpsuit. "She's a celebrity by day, superhero by night."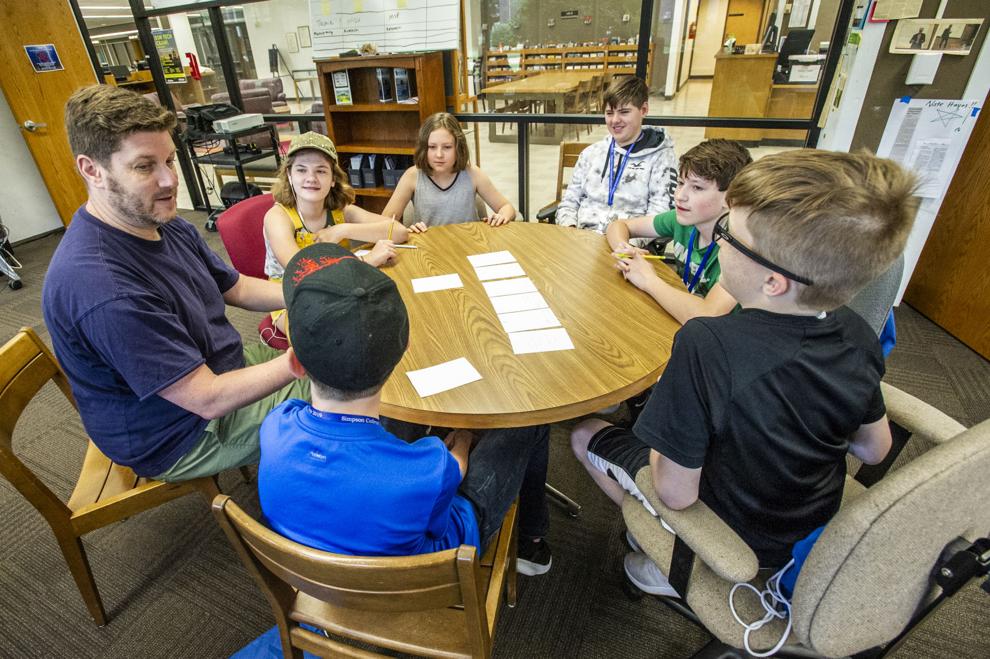 The Indianola 13-year-old was among the 36 students at Simpson College's Humanities Summer Camp held June 23 through 28. This was the fourth year for the event, which offers a glimpse of college life to youths ages 10 to 14.
Campers could commute each day or stay overnight on campus and chose a "major" from this year's unique offerings: World Building; Creative Writing Workshop: Characters, Conflict and Dialogue; Ethics in Harry Potter: The Dramatic Conclusion; and Comic Book Heroes and Villains.
The camp's co-executive directors are Simpson faculty Nick Proctor, professor of history, and Maeve Callan, associate professor of religion. This year, they also taught the World Building and Harry Potter majors respectively.
"The camp involved running around, silliness, and complicated ideas in fairly equal measures," Proctor said at the week's end.
But for Bruck, the daughter of Nick and Susan Bruck, the main attraction was developing her own comic book, from imagining every detail of its setting, to writing and illustration. She wanted the star to be a smart, self-reliant heroine.
"She doesn't really have any powers or anything, but she does have a lot of technology since she gets money from her job," Bruck explained. "She uses her money to fight crime at night and political issues during the day."
Campers devoted every morning to their chosen major taught by a professor. Bruck's was Dr. Jeff Karnicky, a visiting faculty member from the English department of Drake University, where he instructs a similar course.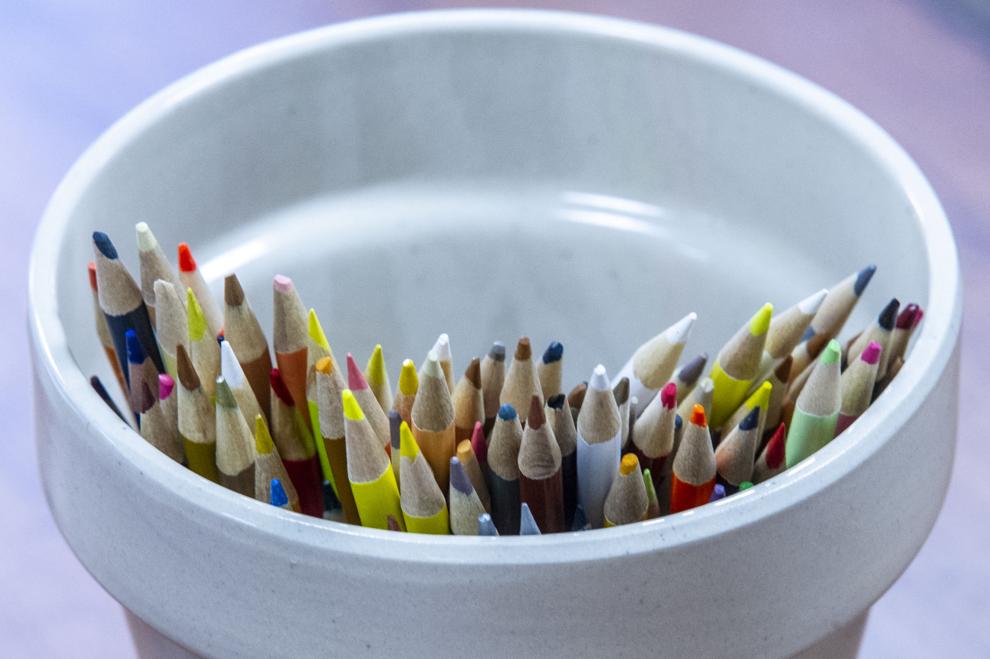 "It's interesting that they're doing it over such a short period of time," Karnicky said of condensing subject matter from a semester to a week. "They have to create a whole world, and by Friday they'll have a couple pages of a comic done."
Each afternoon was spent rotating through multiple minors, like coat-of-arms design, meditation or a "dessert caucus" that introduced participants to the political process.
Sweet treats were on the line instead of presidential candidates, but participants still found themselves passionately making a case for their pick. After all, Simpson's dining service would whip up the winning dessert for the campers later.
"I really wanted carrot cake, but the lava cake won," said Ben Boonstra, 11, of Urbandale, shaking his head in disbelief. "I had one person — that was me. People thought there were, like, baby carrots actually inside it."
Evenings at the camp offered free time, plus a unique option for recreation — the likes of fencing, counter-insurgency dodgeball or an invasion from … The Thing.
"Night of the Thing is always a favorite," said Emily Ortiz, a 2017 Simpson grad who came on board as camp director this year. "It's basically a kind of tag game. The Thing has infected some of them, and they have to build a radio to get saved. The radio pieces are hidden through the building they're in."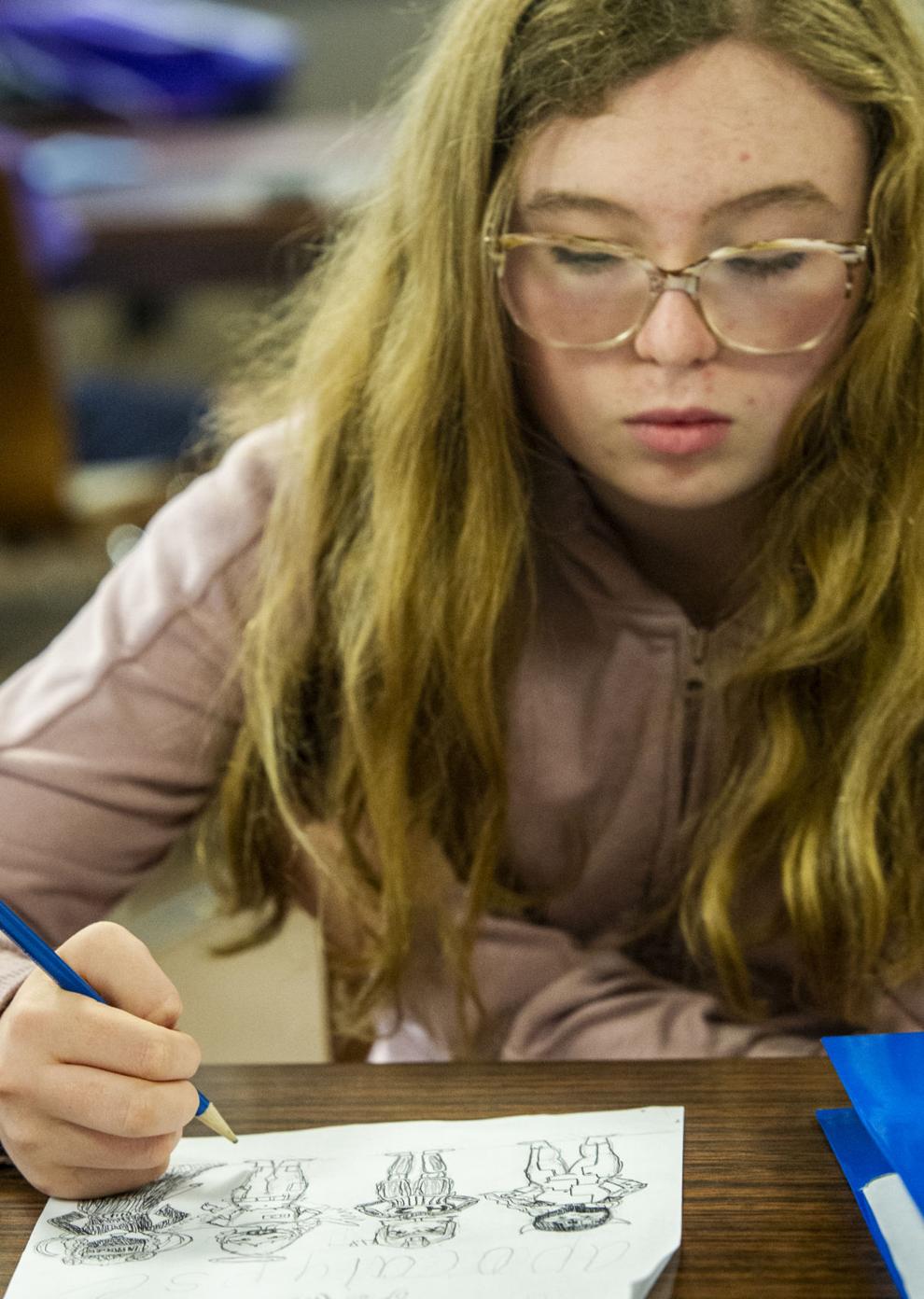 Whether it was time for class or games, Alexander Richeson of Indianola relished the chance to be creative. Like Bruck, the 13-year-old son of Jolene Richeson chose the comic book major and created a crime-fighting hero.
"Basically, what he does is, he takes care of criminals that do really bad stuff," he explained. "He doesn't focus on, like, radio stealers because that's cop stuff. He focuses on murderers and drug dealers — the creeps."
Richeson was pleasantly surprised to find that creating an imaginary world during camp can lead to "real life" friendships.
"I made friends on the first day. I never met this guy prior to this," he said, nodding toward another camper at his table, "and now we hang out a lot. He started talking comic books and I started talking comic books, and we just clicked."