It can be hard to grasp the brand of an institution.
Harder still to make chairs and tables and desks reflect it.
But after 50 years at Simpson College, the school's brand is basically baked into Marilyn Leek's bones.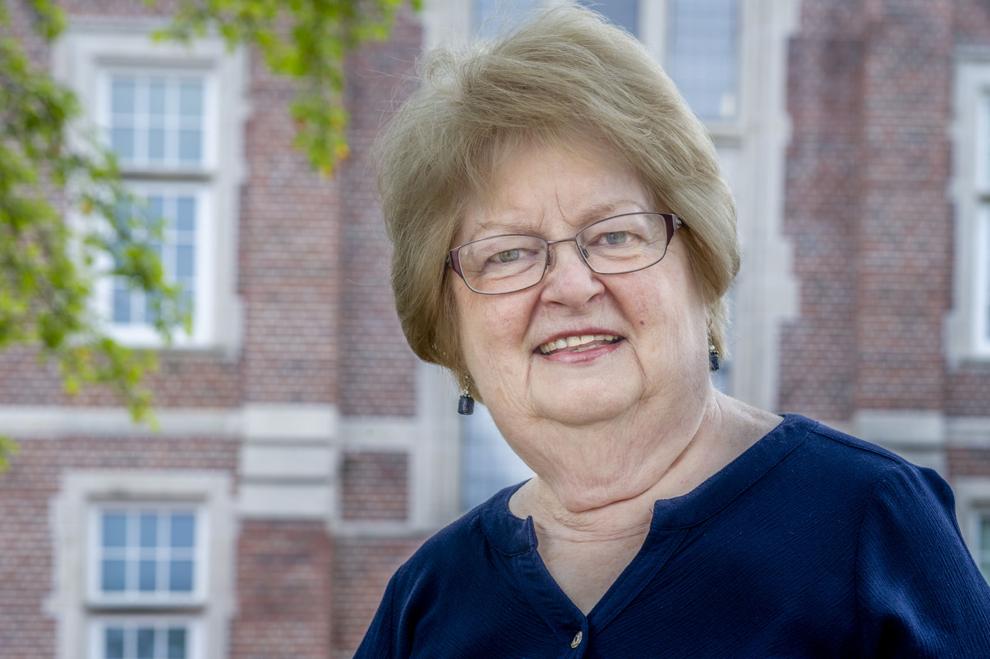 Leek came to Simpson in June of 1969 as a clerk. She and her family had just moved to Indianola and she had a two-year degree from a business college. She figured she would stay for a year, meticulously balancing giant spreadsheets that tracked every student's scholarships at Simpson for the government.
But sometimes, she said, she had free time.
"I've never been a very patient person to sit around and not do anything," she said. "So I would be asking "what else can I do?"
Before long, she was taking minutes for committees of the board of trustees, including the executive committee, the audit committee and the buildings and grounds committees. She worked with her boss, Doyle Woods, on furnishing the Amy Robertson Music Hall. And in 1983, when Woods left, then-president Bob McBride tapped Leek to sit in with construction team meetings during the construction of McNeill Hall.
Often, she said, she was "the only skirt at the table" in those meetings.
Two weeks after McBride first gave her the assignment, she recalled, officials were back with a question.
"By the way, Marilyn, can you tell us what it's going to cost to furnish the whole building?" they asked," she remembered. "Baptism by fire is what it's called."
So Leek went to work, collaborating with the design team to decide how many desks and tables and chairs they needed throughout the building. It was her first foray into furnishing a building on her own, but far from her last.
Over the years, Leek has furnished every room on campus except for the Matthew Simpson room, buying everything from beds and mattresses to carpets. Departments on campus tell her what they need, tell her a color preference, and Leek makes it happen.
That can include planning furniture for new spaces. While architects use CAD programs, Leek sticks to her trusty graph paper drawings.
"The people in the science department laugh and call it the M-CAD," she said.
Leek didn't have a background in design or purchasing when she came to Simpson. Even after 50 years there, she doesn't have a Simpson degree.
"I almost have a degree from Simpson, I lack this much," she says, holding her thumb and forefinger a fraction of an inch apart. "I got to the point where I had to take calculus. I just couldn't even think about doing calculus."
It wasn't just calculus, she admitted. It was also a time when her job "exploded."
Today, she oversees the college's credit card system, copiers and office supplies, as well as managing the school's 18 rental properties.
Her biggest project to date is working on the 54,000 square foot Kent Student Center. Her task there included balancing the needs of all four food franchises in the center, along with the company that runs the bookstore.
"I play in the sandbox well," she said. She says her job is to identify what the decision makers in the situation want or need, and then do the right thing. Whatever that is.
Leek first compared it to a gut feeling, but later said there's a foundation to it, shaped by her United Methodist faith, her ethics, her experience and "good old common sense."
And remembering that even as she's looking for the right thing, she's not deciding the right thing.
"I'm the one who makes it happen. You tell me what needs to be done, I can make it happen, but I'm not the one out there saying 'I think it ought to do this,'" she says.
In 1993, architects remodeling Carver Science Hall, decided to remove marble slabs with a tribute to George Washington Carver, the African American scientist who attended Simpson College in the late 19th century.
Leek insisted that workers carefully remove the slabs and put them in storage. While she didn't know what to do with them then, she knew one thing.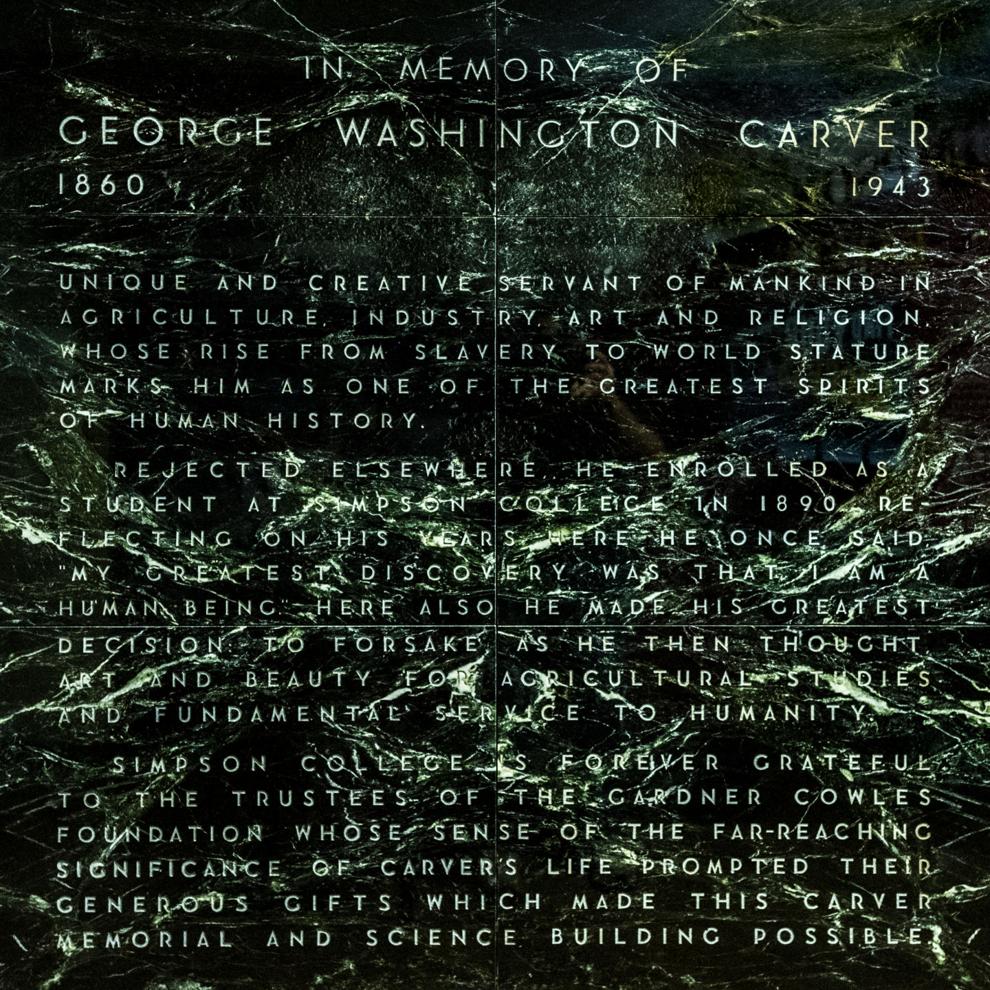 "They're not going to be thrown away," she told architects.
Leek spent the next several years wondering — "where can we use this tablet that is so important to our history?"
When work began on the Kent Student Center, she found the answer.
She told Ken Birkenholtz, her boss and vice president of business and finance, that she wanted the tribute to have a home in the new student center.
"This is really important to Simpson's history," she told him.
Today, the marble slab sits at the beginning of the history corridor linking Cowles Athletic Center and the Kent Center.
"That was a fun thing in that project to do," she said. But it was more than fun — to Leek, it was integral to what Simpson is.
"When Simpson in the 1800s, allowed a black man to be enrolled when nobody else would allow him, what does that say to you about Simpson?" she asked, her voice breaking. "I can hardly talk about it even. It just warms my heart to think that we would open our doors and nobody else would."
While Simpson, years ago, made a difference to Carver, Leek said the school continues to make a difference today. One of the things that keeps her at Simpson is the students and their energy and ideas.
"I like that interaction. I like to hear their joy," she said. "I like to hear their  stories and see what a difference Simpson has made in their lives."